General
Acacia salicina Lindl.
Mimosaceae
Life form: Evergreen tree or shrub
En: Broughton Willow, Fr: Acacia salicina
Provenance: Western Australia
Distribution in Israel
The Broughton willow is found in the arid part of the country mainly on wadi banks and along roadsides. Although it does not create dense thickets, it displays a widespread distribution throughout the Negev desert.
Proliferation status
Acacia salicina is an invasive alien according to terminology suggested by Richardson et al. (2000).
Acacia salicina in Israel
The Broughton willow was introduced into Israel mainly in the arid region of the country, for afforestation purposes and soil erosion control. Information about the invasiveness of this acacia species is very scarce compared with other Australian acacias introduced to Israel. Further studies are necessary in order to determine the present distribution of this species in Israel, and particularly the dynamics of its populations.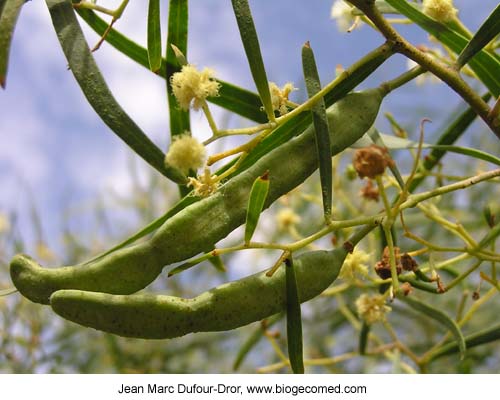 Control
I have so far not found any information relating to the control of Acacia salicina.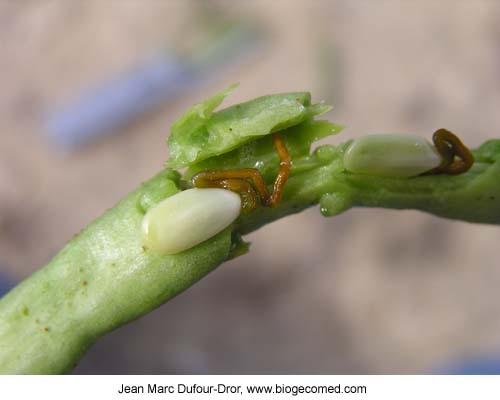 References
Whibley D.J.E. (1992) Acacias of south Australia, 2nd edition.
Simmons M.H. (1981) Acacias of Australia, vol.1, Nelson.